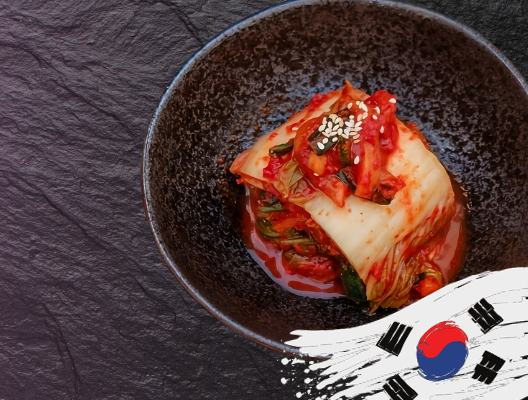 K-POP UP ALIMARA - DISCOVER AUTHENTIC KOREAN CUISINE!
We invite you to a different gastronomic experience!
Come on November 10 and 11 to the Korean food Pop Up that we will organize at the Summum Restaurant of the Alimara Hotel.
We have prepared an 8-step tasting menu to surprise all your senses.
You will enjoy a cocktail + appetizer, snacks, delicious starters, a meat dish and a fish dish and finish with desserts and a petit four to put the finishing touch to a rounded dinner.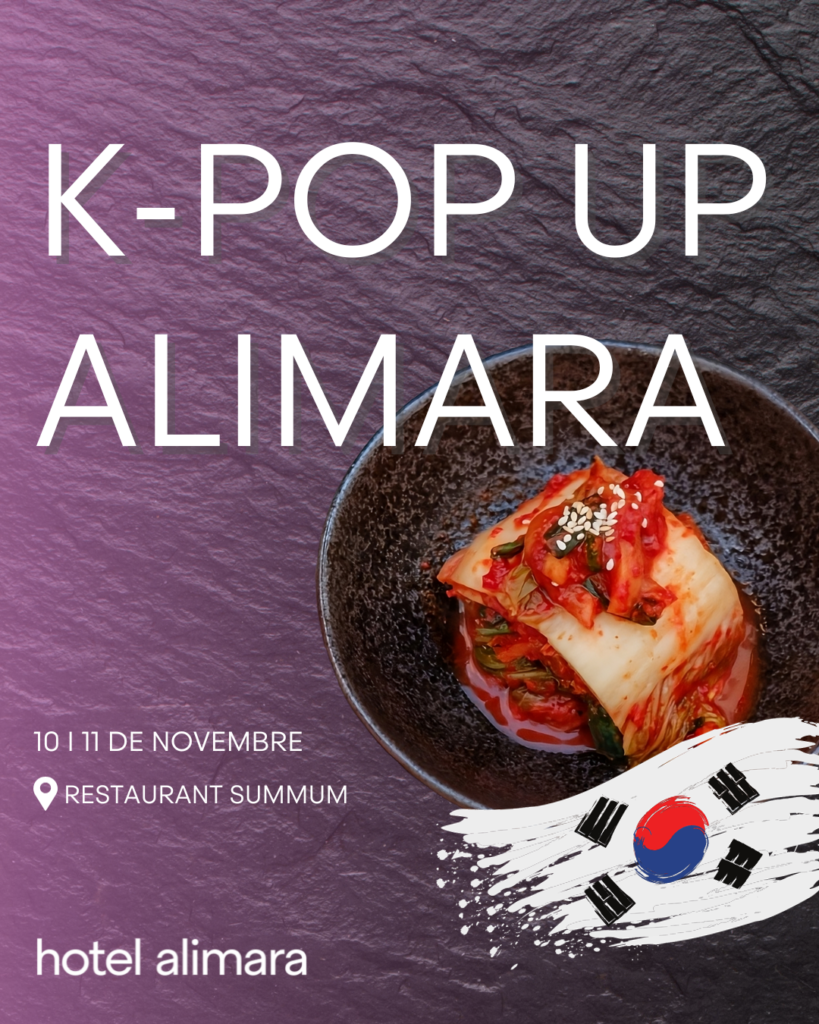 We have designed this gastronomic experience for you to immerse yourself in authentic Korean cuisine. The menus have been designed by the students of CETT, Barcelona School of Tourism, Hospitality & Gastronomy and Woosong University (South Korea) and supervised by the kitchen team of Summum Restaurant.
A pop-up restaurant is a unique and ephemeral gastronomic event, which aims to recreate a specific theme to customize a culinary experience of the highest level. In this case, being an offer based in Korea, we have been inspired by the K-Pop bands of the Asian country to theme this evening.
This K-Pop Up Alimara gives us the opportunity to demonstrate the values of multiculturalism and integration, which are part of the philosophy of the CETT group, with the close collaboration of the students of CETT, Barcelona School of Tourism, Hospitality & Gastronomy and the University of Woosong (South Korea) crystallizing in a pioneering project.
Are you going to miss it?
To make a reservation, you can send an email with your name, the number of guests and the date you want to restaurant.summum@cett.cat.

We will send you a link so you can pay for your reservation. Only pre-paid reservations are accepted.
-Days: Friday 10 and Saturday 11 November 2023
-Time: Enjoy a welcome cocktail at 19.30h, the experience starts at 20h.
-Price: 37€, drinks not included.
-Place: Summum Restaurant (Hotel Alimara)
-Reservations: restaurant.summum@cett.cat