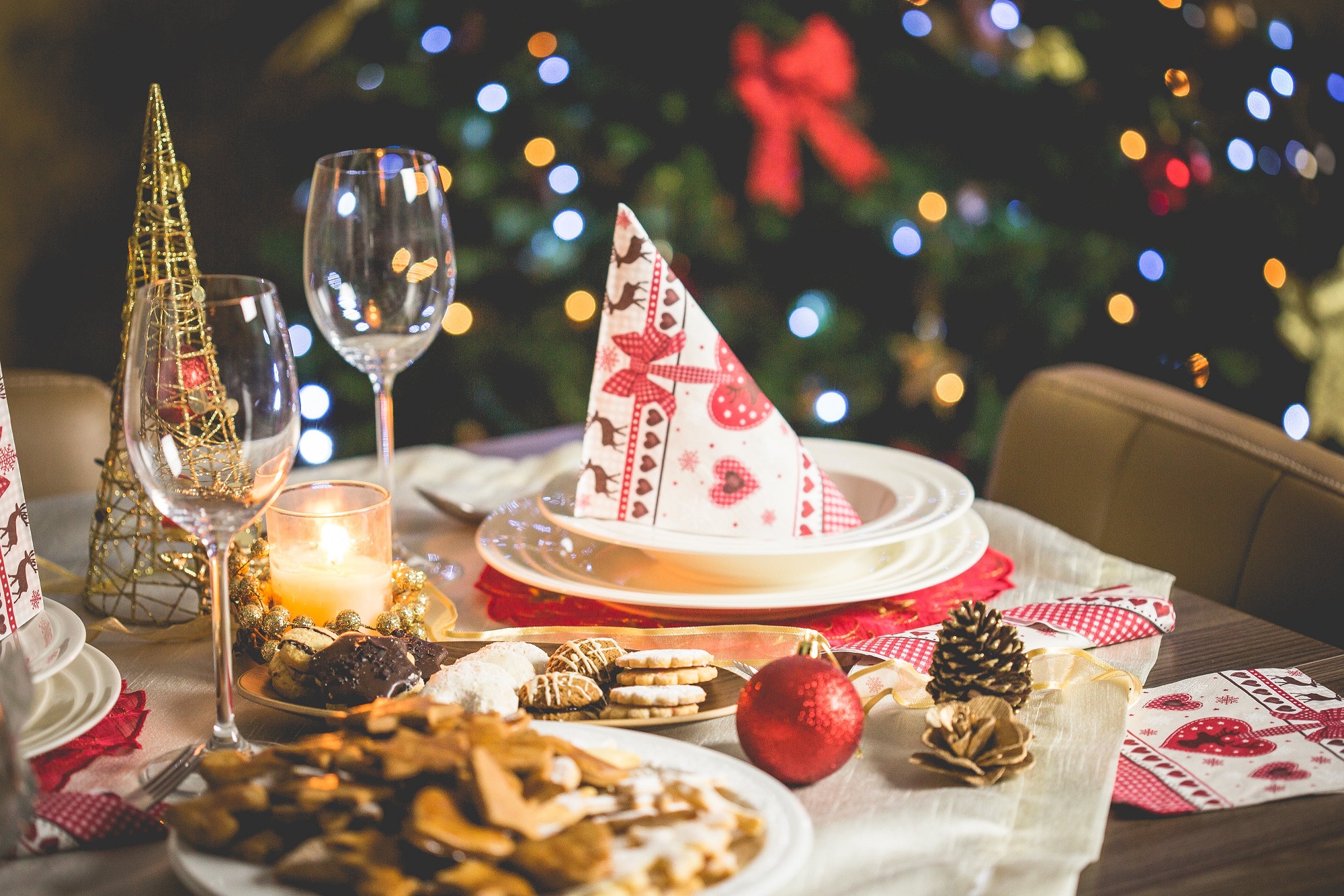 CELEBRATE THE HOLIDAYS WITH THE FAMILY AT THE ALIMARA HOTEL
Christmas is a unique and magical time. Gatherings, reunions and special moments. And we want you to celebrate them at Hotel Alimara to save work for the cooks of the family.
For this reason, we have prepared a series of special menus for Christmas Eve, Christmas Day, St. Stephen's Day, New Year's Eve and Epiphany so that you don't have to worry about anything.
Leave it in our hands and we will offer you a gastronomic experience designed exclusively for these dates.
Celebrate Christmas at Summum restaurant, in a unique setting near the center of Barcelona.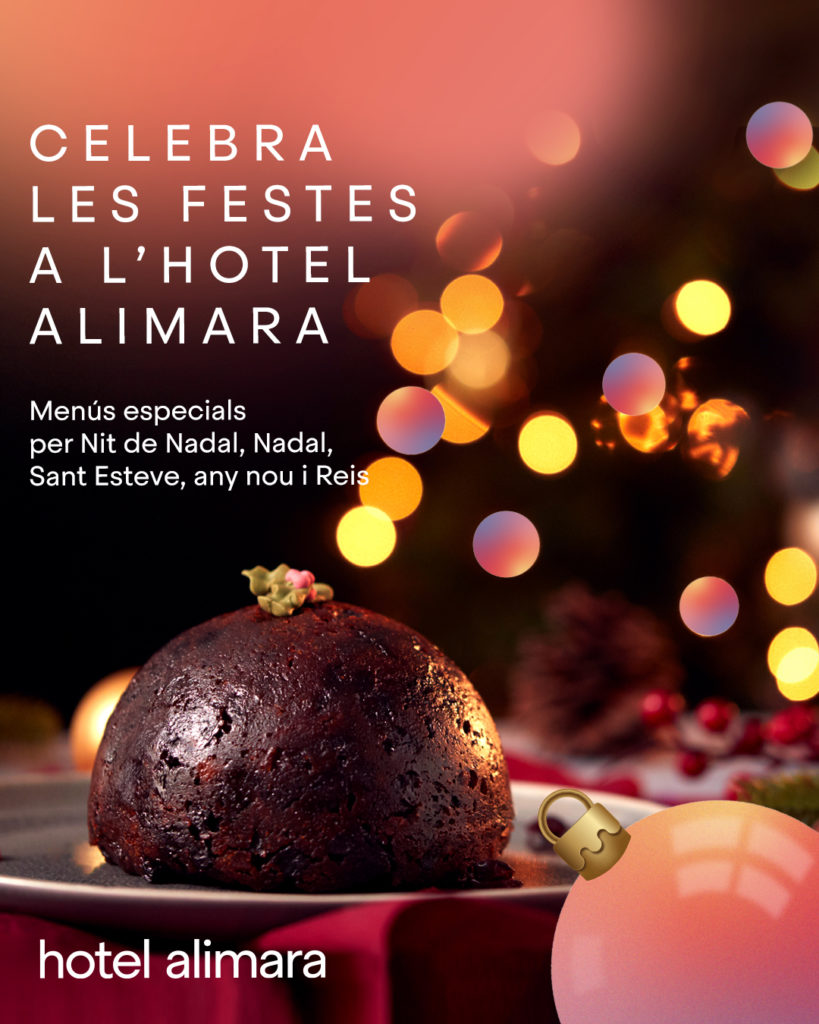 In the gastronomic proposal you can taste, among many other options, incredible dishes such as roast cannelloni with parmesan cream and caramelized apple, a beef stew with port wine, mushroom sauce and creamy tubers, special desserts for the occasion as our cheesecake or matcha tea and citrus mousse.
All this accompanied by an after-dinner snack of nougat and wafers and ample options for marinating our festive menus. In addition, we have a vegetarian menu and you can ask us about allergens and intolerances.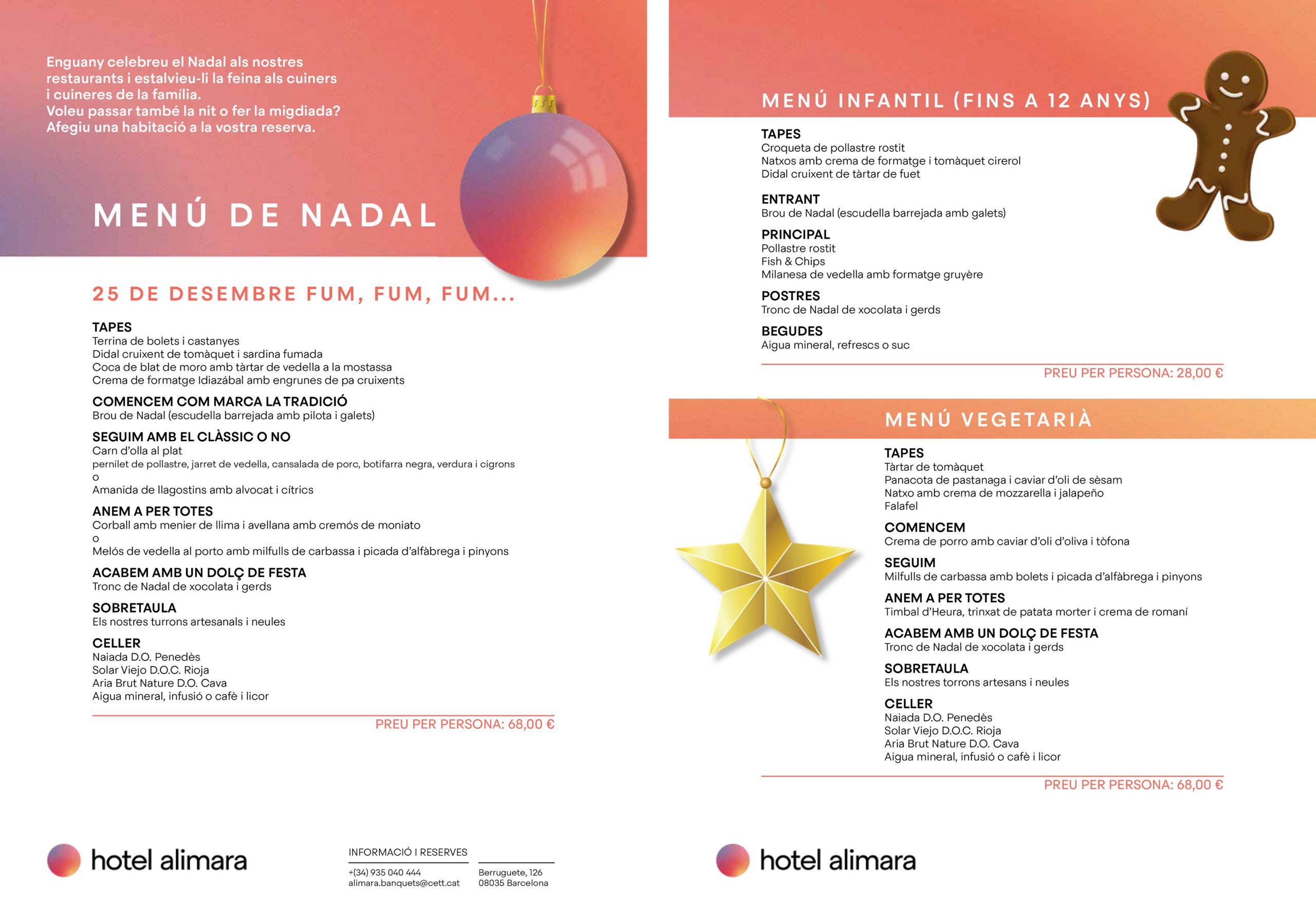 You can see the detailed menus for Christmas Eve, Christmas Day, Boxing Day and New Year's Eve, the booking and payment conditions and the additional services available by clicking here. 
Celebrate the holidays at the Hotel Alimara, in the Summum restaurant dressed in gala attire and a unique central garden.
On Christmas Eve, stay overnight in a double room with breakfast included for only 70€.
And on Christmas Day, book a room from 16h to 21h for only 50€, an offer that we only launch for this special occasion.
If you would like to make a reservation or request more information, please contact us through:
✉️alimara.banquets@cett.cat
📞 935 040 444
👉 https://alimarahotel.com/